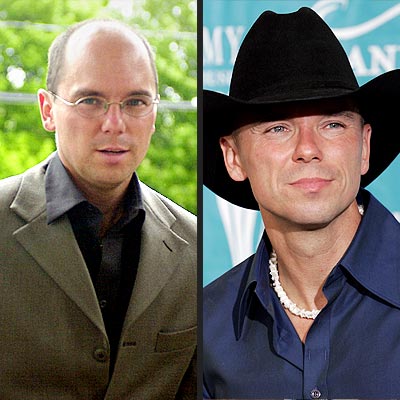 people.com
New York Times reporter Jon Caramanica has written and scoped out latest country music trend…The cowboy hat-less.
While it seems the cowboy hat is a thing of the past for much of what's popular in Nashville, the article assumes it's part of a "plan."
Luke Bryan, Eric Church, Rodney Atkins, and Dierks Bentley normally opt for a ball cap, while hat-less…Keith Urban, Joe Nichols and recently Chris Young. Seem to do fine wearing no head wear.
Now to really confuse you…Kenny Chesney wears a 'Cowboy Hat' during his shows but never when not on stage and this year during the 'Water Tour 2' Brad Paisley took of his Cowboy hat and tossed it into the crowd and then put on a baseball hat. Garth Brooks on his last appearance on the Oprah show wore a baseball hat choosing to not wear the traditional Cowboy Hat.
Now I am going to blow your mind and the writer for the New York Times. Zac Brown is the most innovate act I have seen in some time in country music yet he wears a ball cap off stage but on stage he "Keeps His Head Warm" with a Beanie.
Zac cooks too! That should be really confusing to that writer!